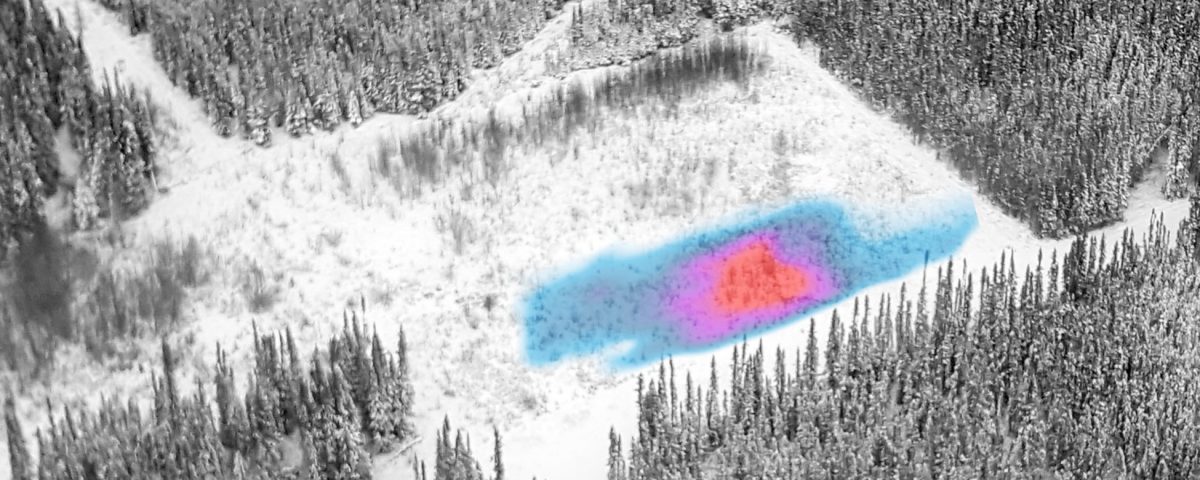 Imaging
Geophysics and Optics
Electromagnetic Imaging Experts
Quality data originate in the field, and quality maps begin with boots on the ground. Our field crew consists of project scientists with years of field experience in the oil and gas, and agricultural sectors. Cascade Imaging Solutions only employs the most determined and motivated personnel that will go the distance to get results in adverse weather and site conditions.
An important aspect of delineating anomalous regions during a survey is closure. Closure means that the surveyed area is extended in all directions until background (i.e. naturally occurring) levels are attained. Closed anomalies yield complete images of the impacted areas. Obtaining closure necessitates entry into areas and vegetation not accessible by ATV. Therefore, our geophysical surveys are conducted on foot for maximum quality.
Instrument responses are also easier to interpret when approaching linear features (roads, pipelines, ditches, etc.) perpendicularly due to electromagnetic coupling and imaging effects. This is another reason surveys conducted on foot produce better quality images than surveys conducted by ATV.
We produce preliminary maps instantaneously in the field. This allows for immediate sample targeting and investigation. The maps are georeferenced for instant positioning on mobile devices.
Our geophysical instruments are GPS synchronized for rapid data acquisition and images are immediately generated in-field.
GPS synchronized geophysical data are imported into a Geographic Information System (GIS). GIS software allows the information to be georeferenced and graphed. Gridding algorithms interpolate levels between sample points to produce an image. Measurements are expressed as a scale of intuitive hot and cold colours. The colour white is used for low-end responses that represent background (i.e. naturally occurring) values.
Maps are projected in Universal Transverse Mercator (UTM), so that distances are expressed in meters. These features make the maps easy to interpret and georeferencing allows for instant positioning on mobile devices. Site features are surveyed, drafted and included as an overlay on all maps. We also overlay sample points and walking lines to facilitate interpretation. Electromagnetic responses depend greatly on the orientation of the instrument with respect to the anomaly, in cases of buried metals and pipelines. This is important for another reason: sample density is a major factor in the gridding algorithms that determine image quality.